From Vienna To Tokyo



BOOKLET, A GRAPHIC NOVEL
For Austrian Cultural Forum Tokyo



<From Vienna to Tokyo> is a pocket-sized graphic novel created for Austrian Cultural Forum Tokyo. It depicts the life story of Beate Sirota Gordan, the author of article 14 and 24 of the Japanese constitution after World War II, which gave women unprecedented rights in marriage, family and society.

Traveling across Austria, Japan and the US, Beate lived a life as a citizen of the world, which today we are still dreaming of. The questions she encountered as a woman in her career and marriage feel alike to our current situation as well.

The work includes illustrations, editorial design and printing direction.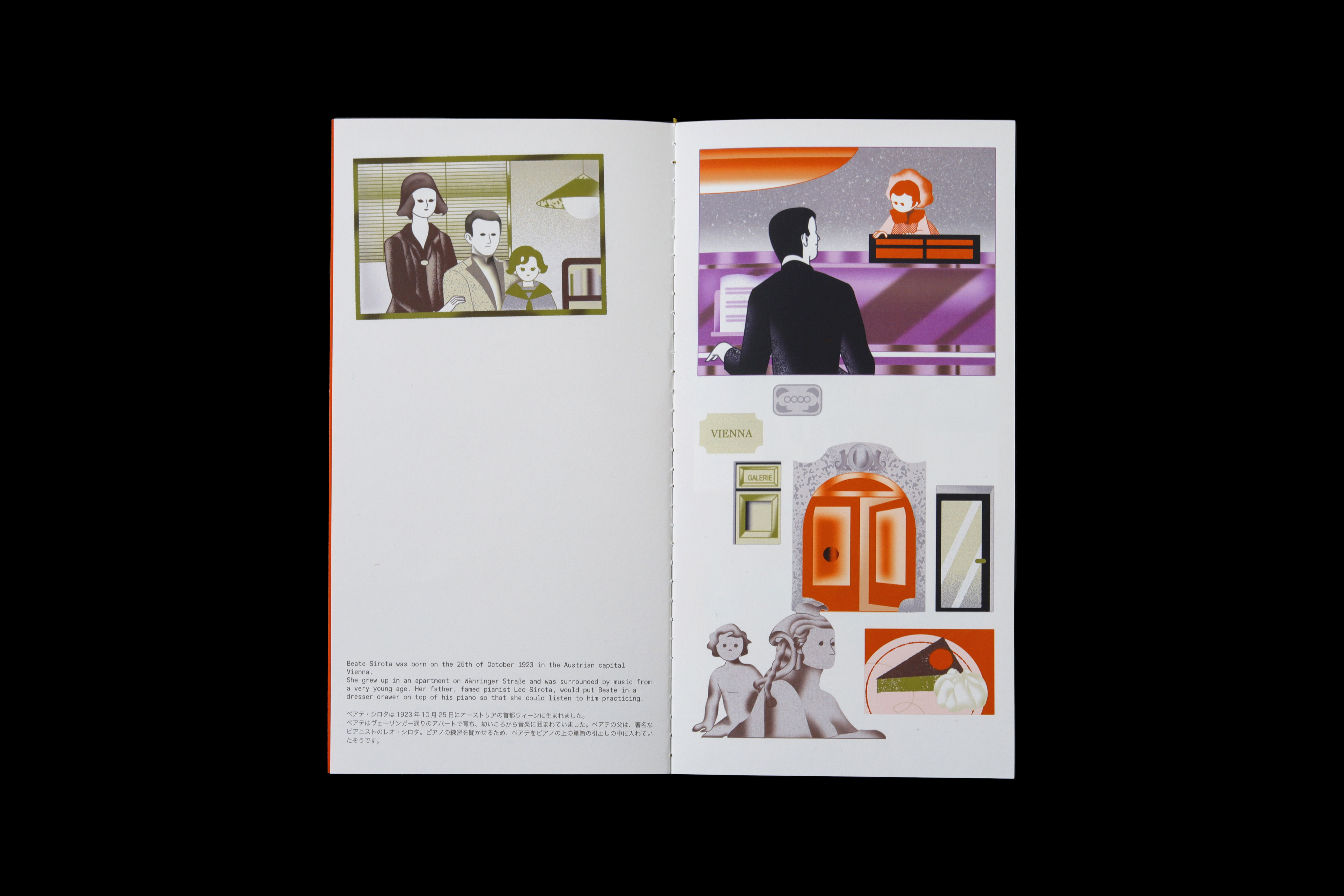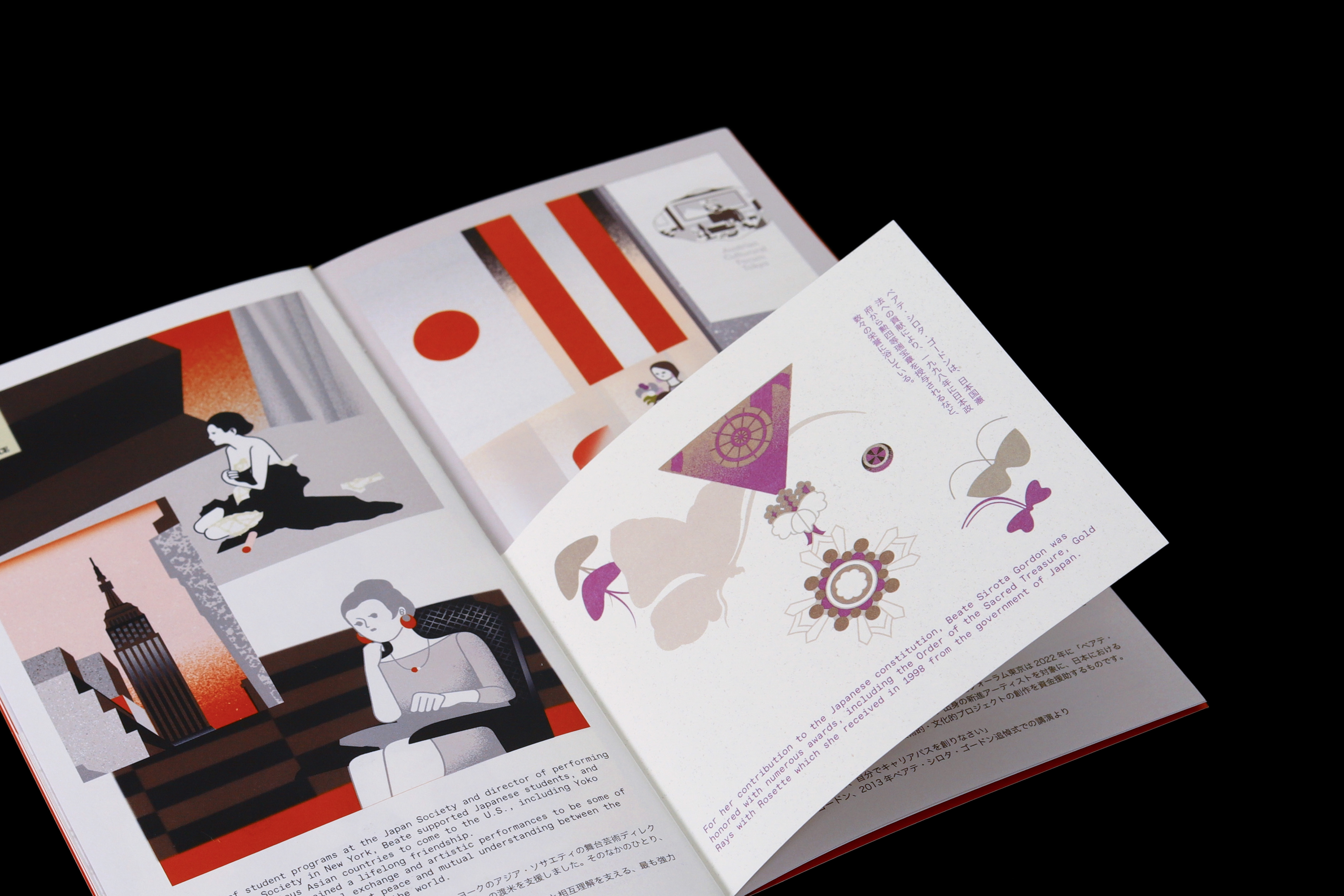 .